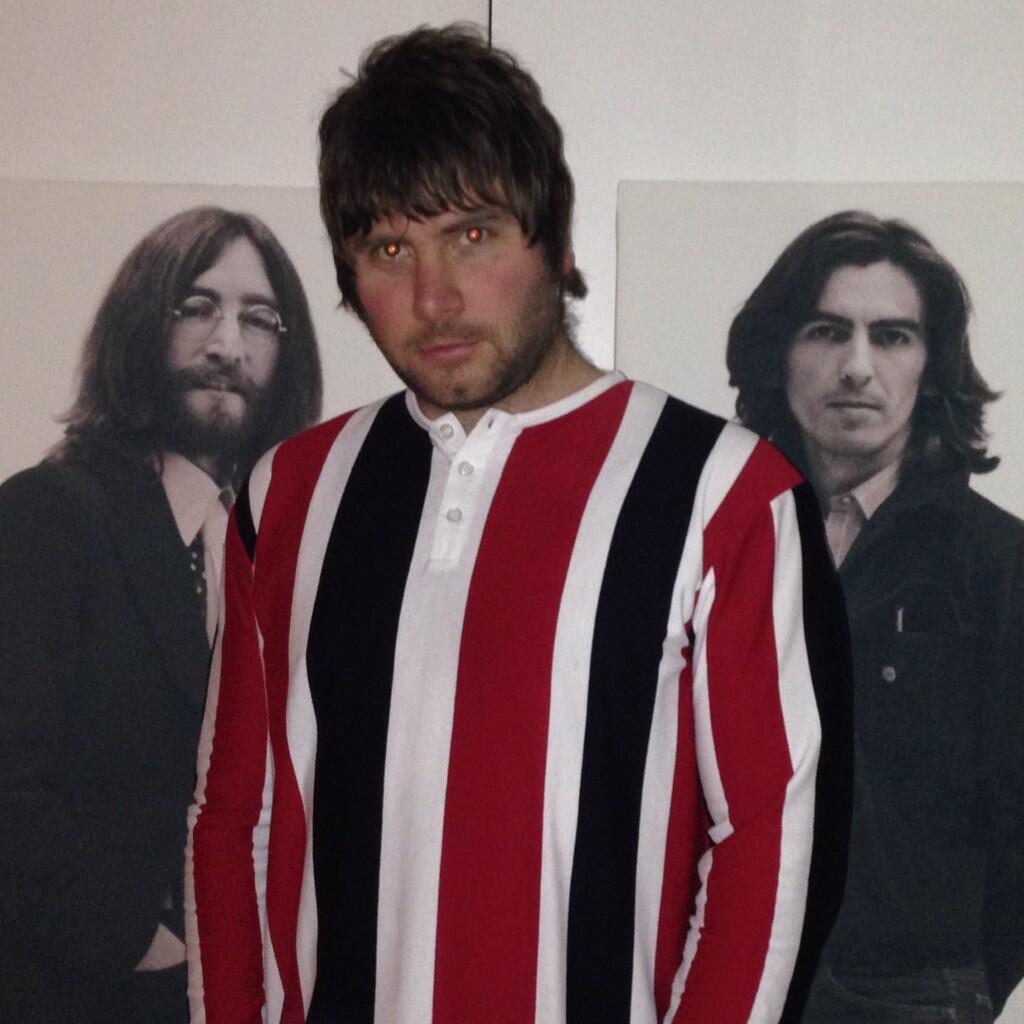 The Last Of The

Troubadours have had a busy last few months, topped off by a UK tour supporting The Rifles. However, just as the recording process for their debut album begins, two key members depart including frontman Darron J Connett.
We have a little catch up with guitarist Joel Rogers to find out why and to see what the future holds for the band.
AB Records: "The Last Of The Troubadours have come a long way in the last few months - you have continued to gig heavily, have supported The Rifles and have started work on a debut album. It seems, from the outsiders perspective, to be a really exciting time for the band. You have however just announced the departure of singer and frontman Darron. How did this come about?"
Joel Rogers: "We had a great end to 2013, as you say, with some great shows and ending the year with supporting The Rifles on their tour. The dates we did were amazing and we all had the best time! Yeah, Darron has decided to leave and we wish him the best in whatever he does. It came about by him saying he wanted to leave. I wish I had a better story, but that's it. We will always love him, but he felt it was his time to go. That said, TLOTT roll on regardless and as you mentioned there is a debut album bubbling over which we are really excited about!"
AB Records:
"

How will Darron's departure change the dynamic and set up of the band. Will you bring in a new lead vocalist or will you step up to fill these shoes?"
Joel Rogers: "We become a four piece again I suppose. For whatever reason, the line up has evolved since we kicked off and very rarely, if at all, out of choice. But I guess this is the next stage. No, we are spoiled for vocals. With Neil Amon now in the fold on bass, we not only have a great all around musician, but also another vocalist, in addition to the vocal talents of Tony and Luke, we have so much scope to explore."
AB Records:
"
You have already begun work on your debut album. How will Darron's departure affect this? Will you start anew or keep going with the current album?"
Joel Rogers: "The album we started writing will continue, nothing changes there. What is written so far is sounding interesting so there is no reason to change anything, we will just take our time to make sure we have the sound we want for it. It's pretty clear in our minds the feel and sound we want from the new tracks."
AB Records:
"
What can fans expect from the long awaited and eagerly anticipated debut long player?"
Joel Rogers: "Well I hope, a great collection of eclectic tunes that will get everyone going, singing and moving!"
AB Records: "Over the last few months the band have gone from strength to strength. A definite highlight must have been supporting The Rifles. Would you say that playing these bigger venues with acts such as The Rifles make you 'up your game'?"
Joel Rogers: "We had the best time on that tour! We just enjoyed every minute but in all honesty, we play every show as if it's the Albert Hall. Even if it's only a half full venue."
AB Records:
"Away from the gigging you have also found time to record a video for the 'Don't Stand On Shadows' track, 'Shame On You'. Why did you pick this song for a music video and what is the song itself about?"
Joel Rogers: "It was a natural choice from the last EP. We have done a Christmas gig/party for the past two years, and we decided to shoot a 'warts and all' live video last year for this video. We were pleased with how it ended up."
AB Records:
"
As a very style conscious band you must have been excited to design the Troubadour shoe with Delicious Junction. Thanks again for my free pair! How did this project come about and can we be expecting more Delicious Junction-Troubadour collaborations any time so?"
Joel Rogers: "Glad you liked them. Yeah we loved the end result. Not every band can say they have their own designed shoe. We will always love Delicious Junction, all they have done for the band and every thing we have done together."
AB Records: "Just before you go can you let us and our readers know what sounds you are currently grooving to in The Troubadour camp?"
Joel Rogers: "Most of our time currently is grooving to what we are writing! We really hope eventually you all do too!"
Hope you enjoyed this feature on The Last Of The Troubadours! Check out our previous feature on Eddie Japan!
Check out The Last Of The Troubadours here